Creating a Home Recording Studio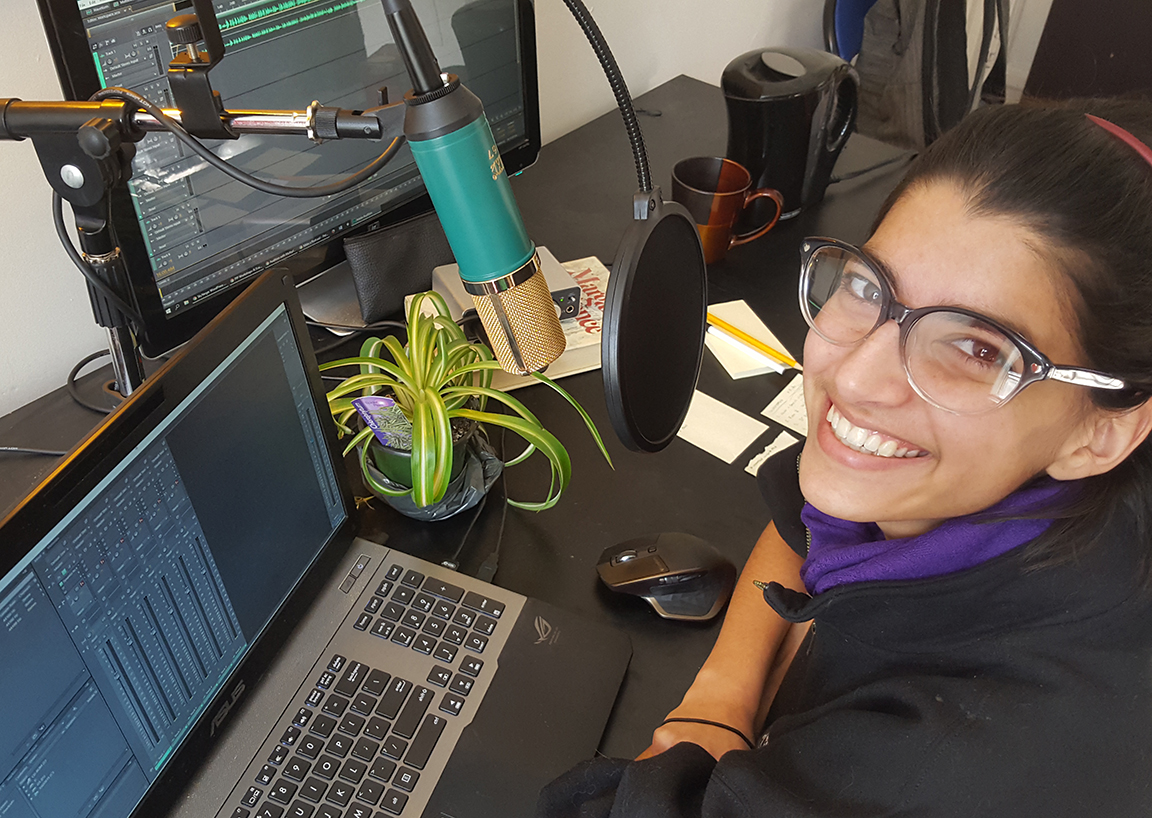 Creating a Home Recording Studio
If you've got a home recording project in the works - podcasting, making music, or other home recording plans - this 3-session workshop is definitely for you. Prepare to enhance your acoustics in this three-part series co-presented by Peterborough Independent Podcasters and Madderhouse Textile Studios.
Local podcaster, Ayesha Barmania will guide you through understanding your home studio goals – starting with the basics on how to assess your space and your needs, going over the fundamentals of audio recording equipment, and DIY strategies for treating your space for better acoustics. Then, textile artist Leslie Menagh will lead you through the designing of your own customized, screen-printed sound treatment quilt and mounted sound baffle.
Maximum 6 participants
Oct 10, 17, and 24, 6-9pm
$240 + HST
Instructor Bios:
Ayesha Barmania is an audio storyteller, podcaster, broadcaster and independent journalist in Peterborough, Ontario. They are the managing director and founder of Peterborough Independent Podcasters, a community network of passionate local podcasters. Ayesha is the co-host and co-producer of the Peterborough Currents podcast.
Leslie Menagh is Owner-Operator and Chief Cloth Wrangler at Madderhouse Textile Studios